Would you like to be Spider-Man? Here are the best games to do it in.
Since his first appearance in 1962, Spider-Man has become one of the most famous and well-known superheroes of our time. Peter Parker or any other form of the character, like Gwen Stacy, has a friendly, relatable personality that has helped him and his alter ego become the stars of many movies and video games.
Even though many Spider-Man games are all about his experiences and problems, the hero also shows up as a playable character in many other games. You can play as Spider-Man in other games that show how funny and versatile he is, whether he is with other Marvel heroes or just making an appearance.
Marvel Nemesis: Rise Of The Imperfects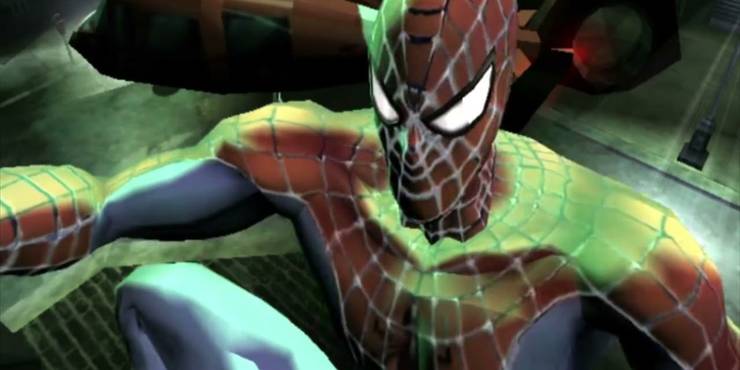 In the middle of the 2000s, Marvel worked with Electronic Arts to help them make games. The first game that came out of this deal was Marvel Nemesis: Rise of the Imperfects. It didn't do well, so it was clear that the two companies were going to break up.
One of the strangest things about the game is that it has both well-known Marvel figures like Spider-Man and new characters made by EA.
Rise of the Imperfects is a fighting game in the style of Power Stone. It takes place in open arenas with items and surroundings that can be broken. It tried to do a lot, but the single-player story was almost as boring as the game's repeated gameplay.
Spider-Man is one of the main characters in the game, but even he has trouble being interesting or fun to play.
Lego Marvel Super Heroes & Lego Marvel Avengers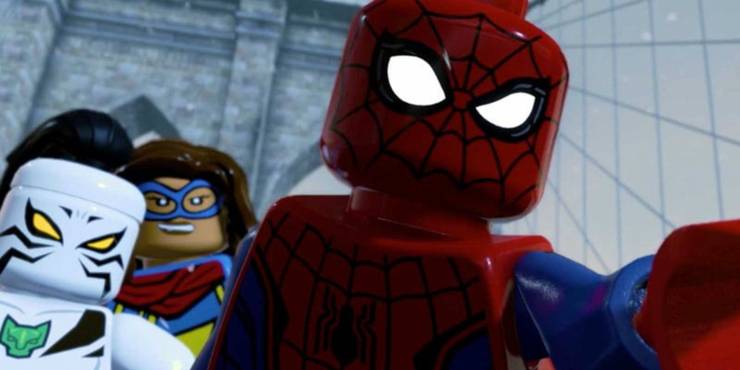 Once Lego started making games for Lord of the Rings and Indiana Jones, it seemed like it would only be a matter of time before they tried to bring the Marvel universe to life in the same way. Lego Marvel Super Heroes came out in 2013, and it was the first game to have a Lego Spider-Man that you could play.
Most of the time, Lego Spider-Man plays a big part in these games' campaigns and uses web attacks to knock out foes. The only problem is that most Marvel Lego games have up to 200 playable characters, and you might want to spend time with all of them instead of spending most of your time with Lego Spider-Man.
Tony Hawk Pro Skater 2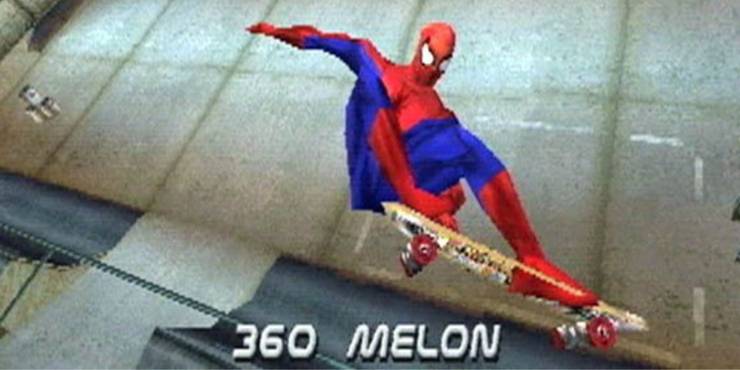 During the time of the PlayStation, the same company, Neversoft, made both Tony Hawk's Pro Skater and the Spider-Man games from the early 2000s. This made it very easy for them to add the superhero as a character you can unlock in Tony Hawk's Pro Skater 2.
Of course, it's not easy to be Spider-Man, and you'll need to finish the Career Mode in full to get to him.
Spider-Man was one of the best characters in the first Tony Hawk's Pro Skater game, so it's too bad he couldn't come back for Tony Hawk's Pro Skater 1 + 2. He could choose from four amazing outfits, and each of his stats was high enough to make most of the other riders look like beginners.
If he's not going to come back to the Tony Hawk games, maybe it's time for a Marvel skateboarding game.
Marvel's Avengers (PlayStation Only)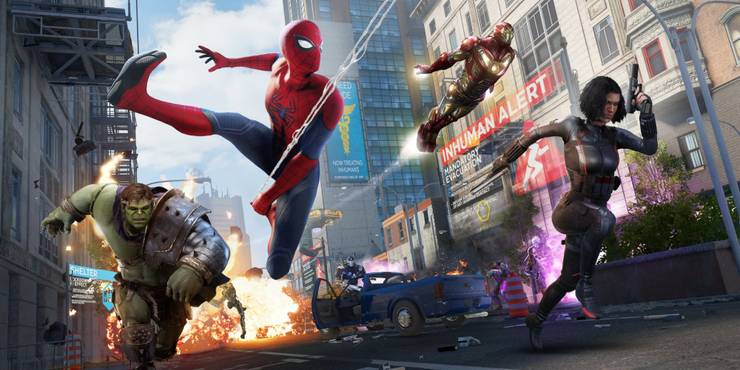 Even though the game got off to a rough start, Marvel's Avengers kept adding new characters and material up until the last update in April 2023. Most of the new features were available on all systems, but Spider-Man was only playable on the PlayStation version.
Spider-Man was added to Marvel's Avengers for free in November 2021, and his ability to shoot webs gave a new level of strategy and depth to Drive Mad. Even though he didn't have a strong story mode like Black Panther's War for Wakanda. He was still a nice addition whether you were playing by yourself or with friends.
Still, it's a real shame that he couldn't get into other versions of the game before the last update.
Fortnite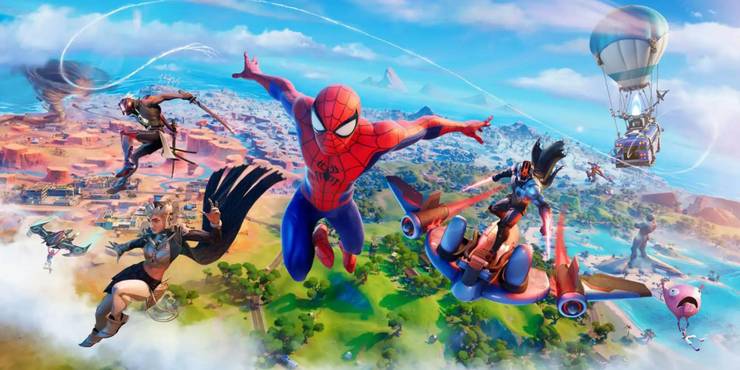 Shortly after it came out in 2017, Fortnite started adding new skins that were based on the most famous people in pop culture. After adding clothes for some Marvel heroes like Black Widow and Star-Lord. It seemed inevitable that Spider-Man would be added next.
It finally happened around the time Spider-Man: No Way Home came out in theaters. And fans got more than just a few skins from the movie.
Not only could you make your character look like Spider-Man or MJ from the MCU. But the series also inspired new things and places in Fortnite. Everyone was swinging their way through the world and toward a Victory Royal with the Web-Slinger item. And new places like the Daily Bugle were great places to explore and hide.
For a while, spiderwebs were all over Fortnite, which is a good sign that they put on a good crossover event worth remembering.
Marvel's Midnight Suns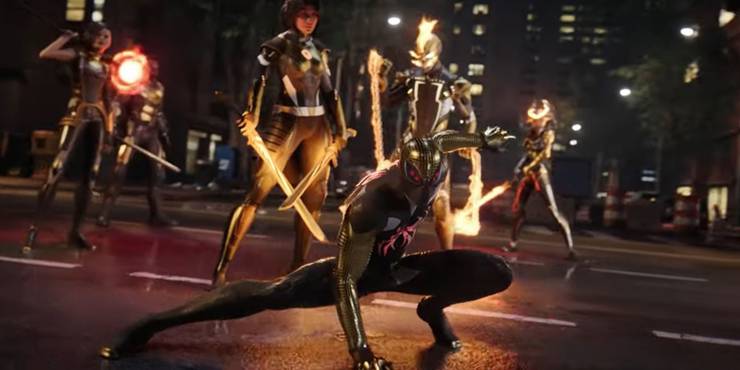 In most games where you can play as Spider-Man, you can swing through open areas at your own pace. However, in Marvel's Midnight Suns, you can't do as much with him. In this turn-based deck-building game, he might not join your team right away. But once he does, he should be on your team as much as possible.
Spider-Man is easily one of the best characters in Midnight Suns. And most other characters can't match his ability on the field. He is very good at using attacks that take advantage of the environment to get rid of enemies. And he can move around more easily than most of the other heroes.
It's also a lot of fun to hang out with Peter Parker when he's not fighting. And Midnight Suns does a great job of showing who he is throughout the whole story.
Marvel vs. Capcom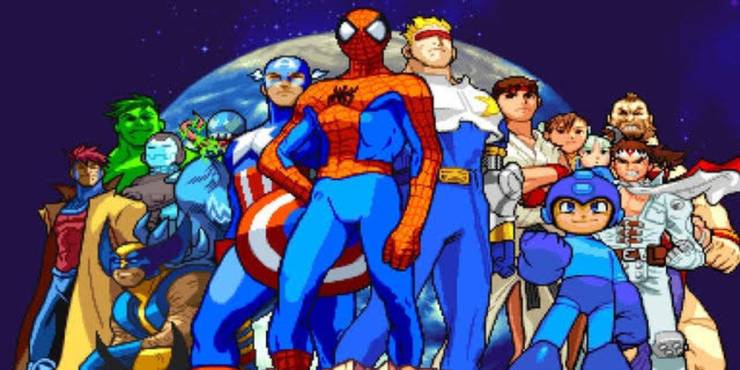 Crossover fighting games don't seem to be as popular as they used to be. But the Marvel vs. Capcom series is still thought to be one of the best of its kind. The most recent game, Marvel vs. Capcom Infinite, came out in 2017. It wasn't as popular as the previous games. But it kept the practice of having Spider-Man as a playable character, just like the first game did.
Spider-Man is a great fighter if you like characters who are quick and can easily avoid enemy hits. He was easily one of the best characters in the first Marvel vs. Capcom gam. Along with Wolverine and Strider Hiryu, but his ranking in the next two games went down a lot.
No matter where Spider-Man ranks, it's always fun to see him fight new enemies like Wesker from Resident Evil and Viewtiful Joe.
Marvel Ultimate Alliance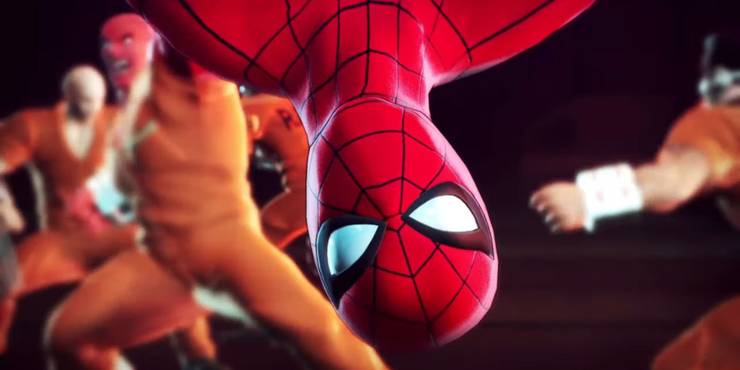 Spider-Man has been a part of every Ultimate Alliance game since the first one came out in 2006. This is similar to Marvel vs. Capcom. In these isometric action games, you and some friends play as some of Marvel's best heroes and try to save the world from destruction.
Each character has unique skills and powers that make playing as them a lot of fun. But Spider-Man is by far the best choice.
Once you level him up enough, his web-based attacks can help you get out of a jam. And his speed makes it easy to avoid enemy attacks. Spider-Man is a lot of fun to play as, and he is often a big part of the campaign and a big part of what happens before the final fight.
Ultimate Alliance is always a great choice if you need something to play while you wait for the next solo Spider-Man game.